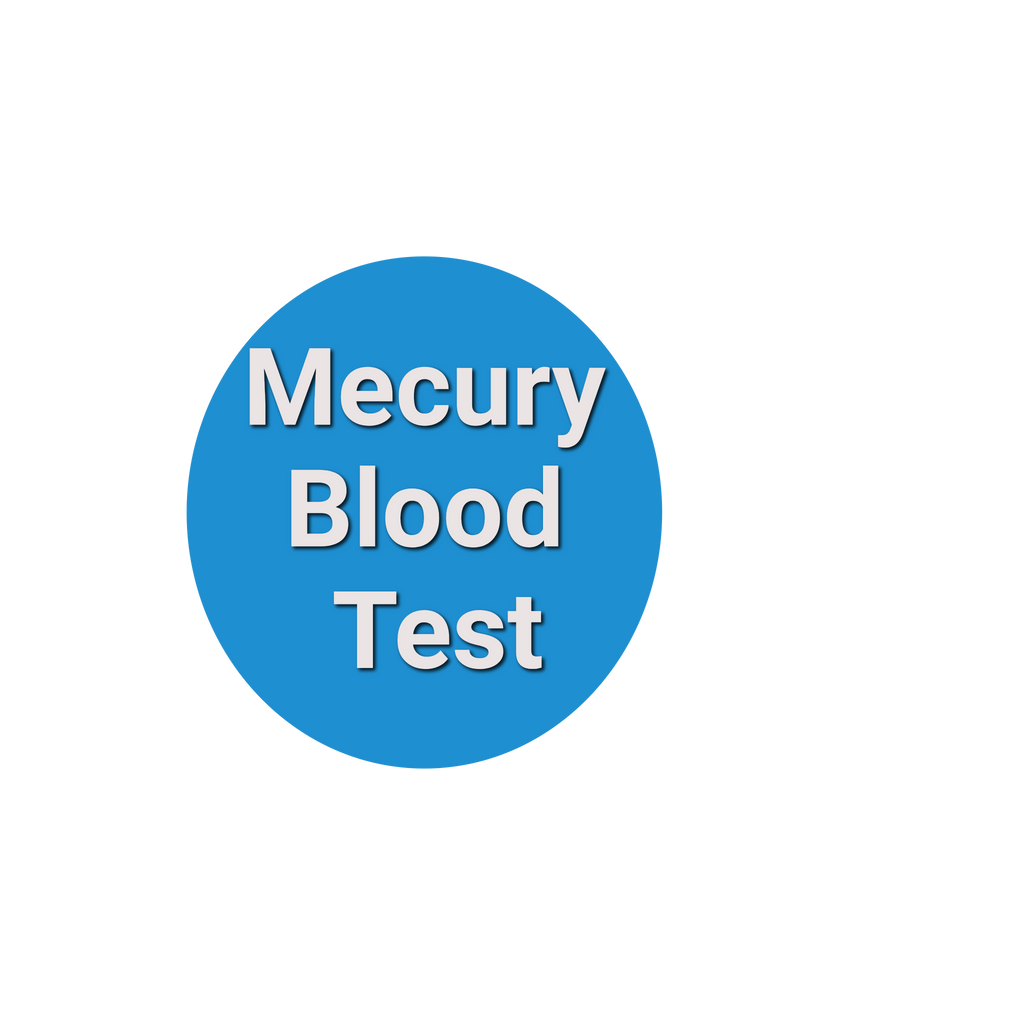 Mecury Blood test
$ 129.00
Used to measure Mecury Exposure.
Acute and chronic mercury poisoning affects the kidneys, central nervous system, and the gastrointestinal tract. The three telltale symptoms of mercury poisoning are impaired articulation, irregularity of muscular action, and constricted visual fields. Mercury poisoning through chronic exposure to metallic and inorganic forms of mercury generally produces nervousness, lassitude, tremor, and mucous membrane irritation.
Chronic inorganic mercury poisoning is an occupational disease of smelters, mercury miners, gilders, and factory workers. Inhalation of mercury vapors may lead to pneumonitis, cough, fever, and other pulmonary symptoms. The most reliable way to measure exposure to inorganic mercury is to measure urinary mercury levels. Correlation between urine levels and symptoms is poor, however.

The most common nonindustrial source of mercury poisoning is the consumption of methyl mercury-contaminated fish.
After placing an order, you will receive a doctor approved lab order by email usually within 20-30 minutes. The emailed Lab Requisition will allow you to go to a local patient collection site to get tested. You will not have to pay any additional lab, collection or doctor's fees.  Most test will normally report within 48-72 hours by secure email. List of collections site can be found using our Lab Locator Tool. If you have any questions please call our offices at 1-844-455-6355 or chat online with a member of our Care Team. 
data-product-sku="mecury-blood-test" data-product-type="General Blood Test">