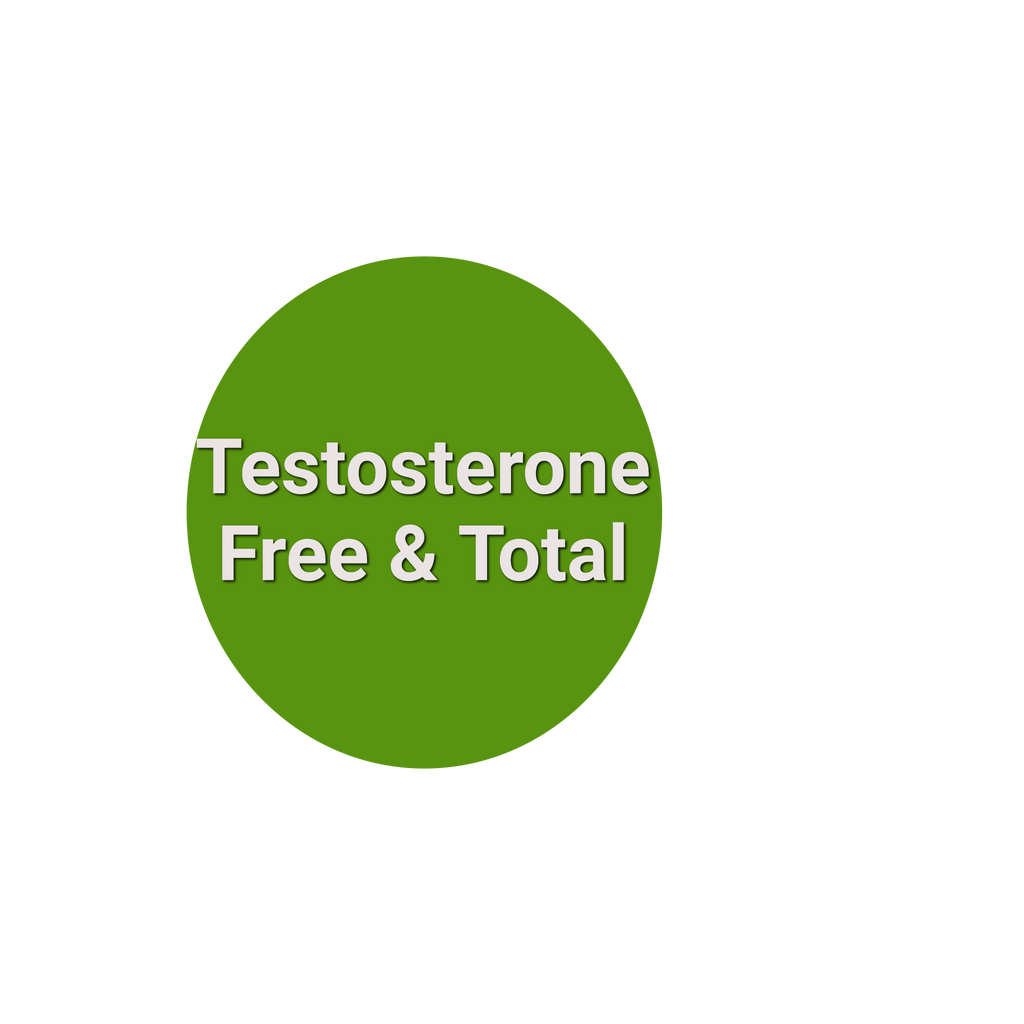 Testosterone, Free and Total
$ 79.99
Typically, a test for total testosterone is used for diagnosis. The total testosterone test measures testosterone that is bound to proteins in the blood (e.g., albumin and sex-hormone binding globulin [SHBG]) as well as testosterone that is not bound (free testosterone).
About two-thirds of testosterone circulates in the blood bound to SHBG and slightly less than one-third bound to albumin. A small percent (less than 4%) circulates as free testosterone. Free testosterone plus the testosterone bound to albumin is the bioavailable testosterone, which can act on target tissues.
In many cases, the total testosterone test provides adequate information. However, in certain cases, for example when the level of SHBG is abnormal, a test for free or bioavailable testosterone may be performed as it may more accurately reflect the presence of a medical condition
After placing an order, you will receive a doctor approved lab order by email usually within 20-30 minutes. The emailed Lab Requisition will allow you to go to a local patient collection site to get tested. You will not have to pay any additional lab, collection or doctor's fees.  Most test will normally report within 48-72 hours by secure email. List of collections site can be found using our Lab Locator Tool. If you have any questions please call our offices at 1-844-455-6355 or chat online with a member of our Care Team. 
data-product-sku="testosterone-free-and-total" data-product-type="Hormone">