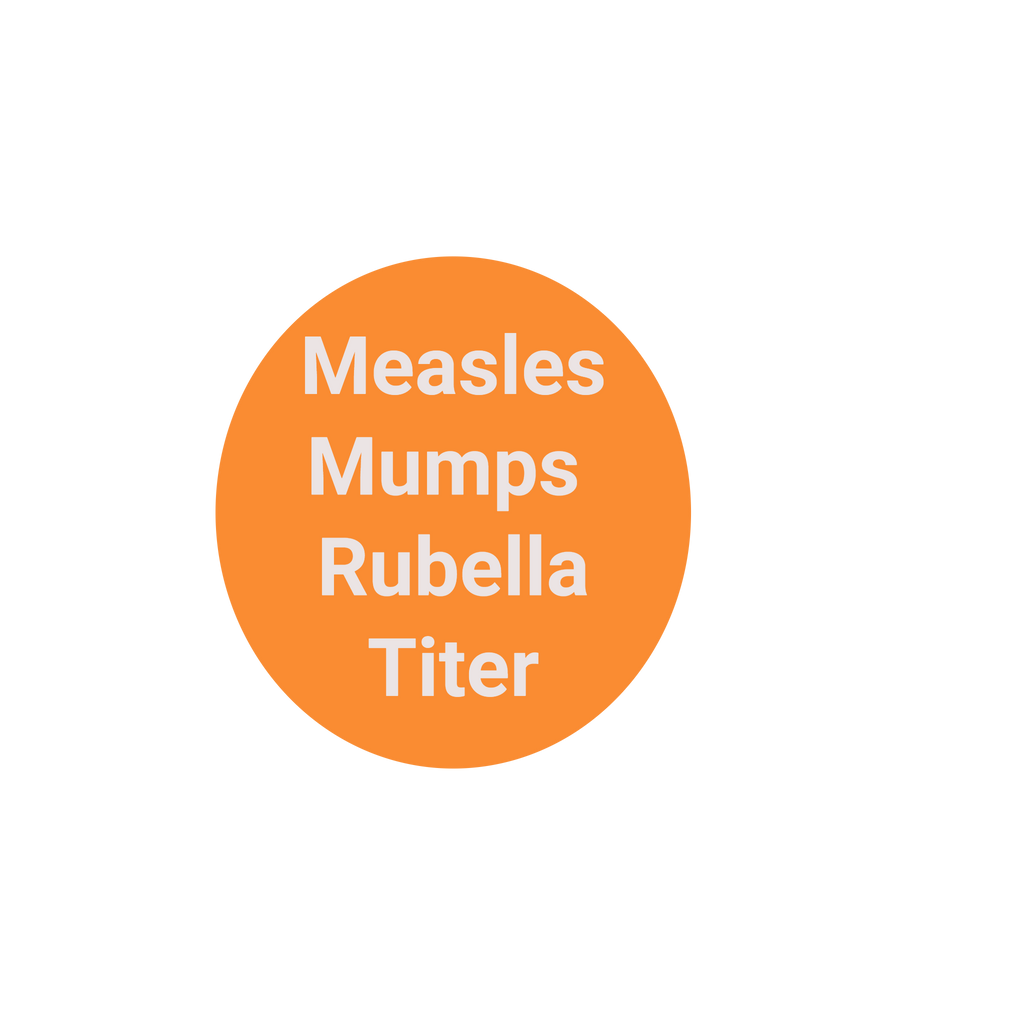 MMR Titer (Measles, Mumps and Rubella) - Minor
$ 139.00
Testing for minors <16 years old
MMR titer Test required by most schools and employers to prove immunity.
Antibody testing may be used to confirm immunity, diagnose an active case, or to track outbreaks. Measles and mumps antibodies are virus-specific proteins produced by the immune system in response to an infection by the measles or mumps virus, or in response to vaccination.
This test check for IgG antibodies take a bit longer to develop, but once they do, they stay positive for life, providing protection against re-infection. 
What is an MMR titer?
An MMR titer is a blood test that checks for immunity (from prior vaccination or infection) to the Measles, Mumps and Rubella infections.
Who gets an MMR titer test?
An MMR titer test is typically ordered by healthcare workers and students studying in healthcare programs. Additionally, some people get the MMR titer to check immunity when they are going to be around a new baby or someone with a weakened immune system.
When to get a MMR Titer?
An antibody tier test for measles or mumps may be ordered whenever someone  wants to determine whether a person is to one or more of the viruses, either because of a previous infection or due to vaccination. 
What does a positive MMR titer result mean?
A positive MMR titer means that you are considered immune and do not need to be revaccinated.
Quantitative Titer Test Results

.    All test will have values and reference ranges which is required by most schools and hospitals when applicable.
After placing an order, you will receive a doctor approved lab order by email usually within 20-30 minutes. The emailed Lab Requisition will allow you to go to a local patient collection site to get tested. You will not have to pay any additional lab, collection or doctor's fees.  Most test will normally report within 48-72 hours by secure email. List of collections site can be found using our Lab Locator Tool. If you have any questions please call our offices at 1-844-455-6355 or chat online with a member of our Care Team.