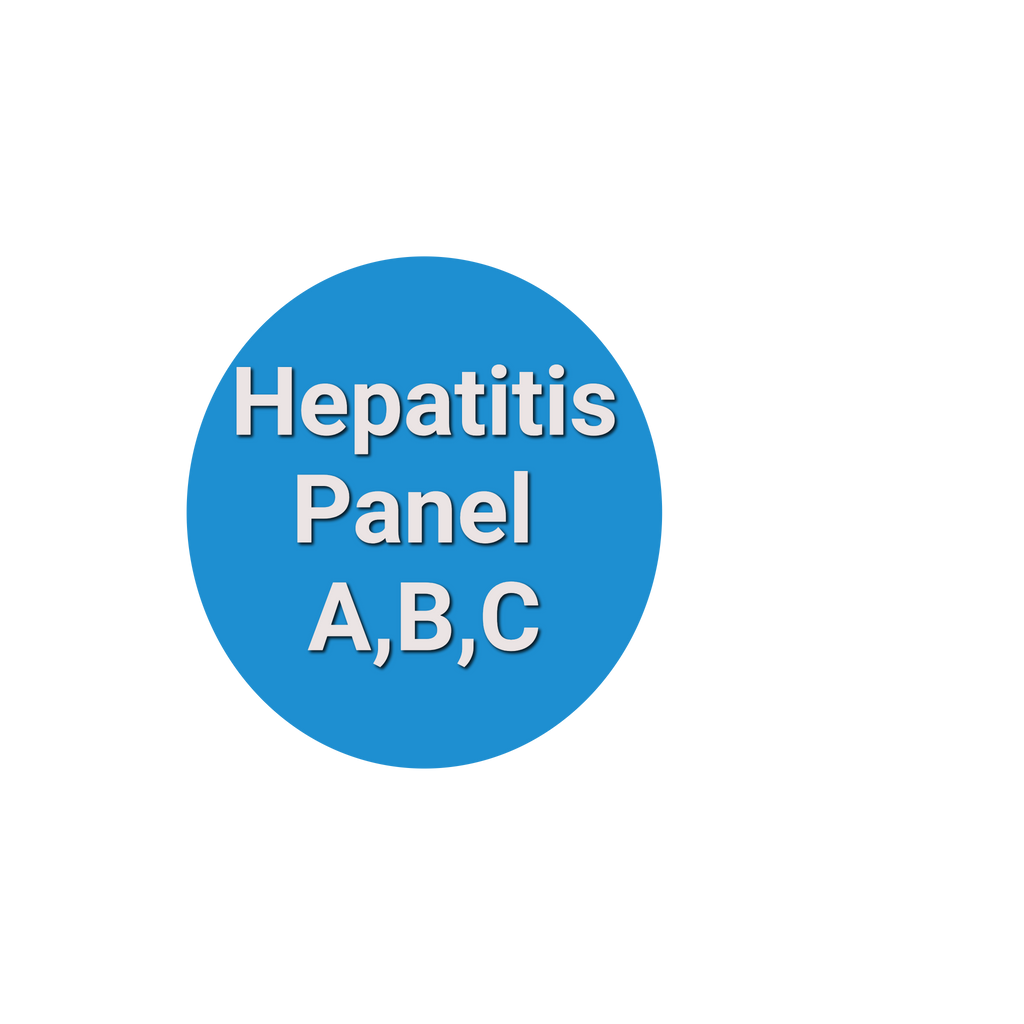 Hepatitis A, B, C , Acute w/Reflex to confirm
$ 129.00
Hepatitis A, Hepatitis B and Hepatitis C Panel
Test Includes
Hepatitis A antibody, IgM; hepatitis B core antibody, IgM; hepatitis B surface antigen; hepatitis C virus antibody
Use
Comprehensive profile for detecting markers for HAV or HBV infections; can be used for all stages of infection

Hepatitis is an inflammation of the liver that can be contracted through unprotected sex, using contaminated needles, or other causes. There are several types of hepatitis – each caused by a different hepatitis virus.

• Hepatitis A can be caused by consuming contaminated water or food.
• Hepatitis B can be contracted through sharing contaminated needles, having unprotected sex, or being exposed to infected blood from another person.
• Hepatitis C can be spread by blood from contaminated needles during drug use or tattooing as well as by having unprotected sex.
After placing an order, you will receive a doctor approved lab order by email usually within 20-30 minutes. The emailed Lab Requisition will allow you to go to a local patient collection site to get tested. You will not have to pay any additional lab, collection or doctor's fees.  Most test will normally report within 48-72 hours by secure email. List of collections site can be found using our Lab Locator Tool. If you have any questions please call our offices at 1-844-455-6355 or chat online with a member of our Care Team.