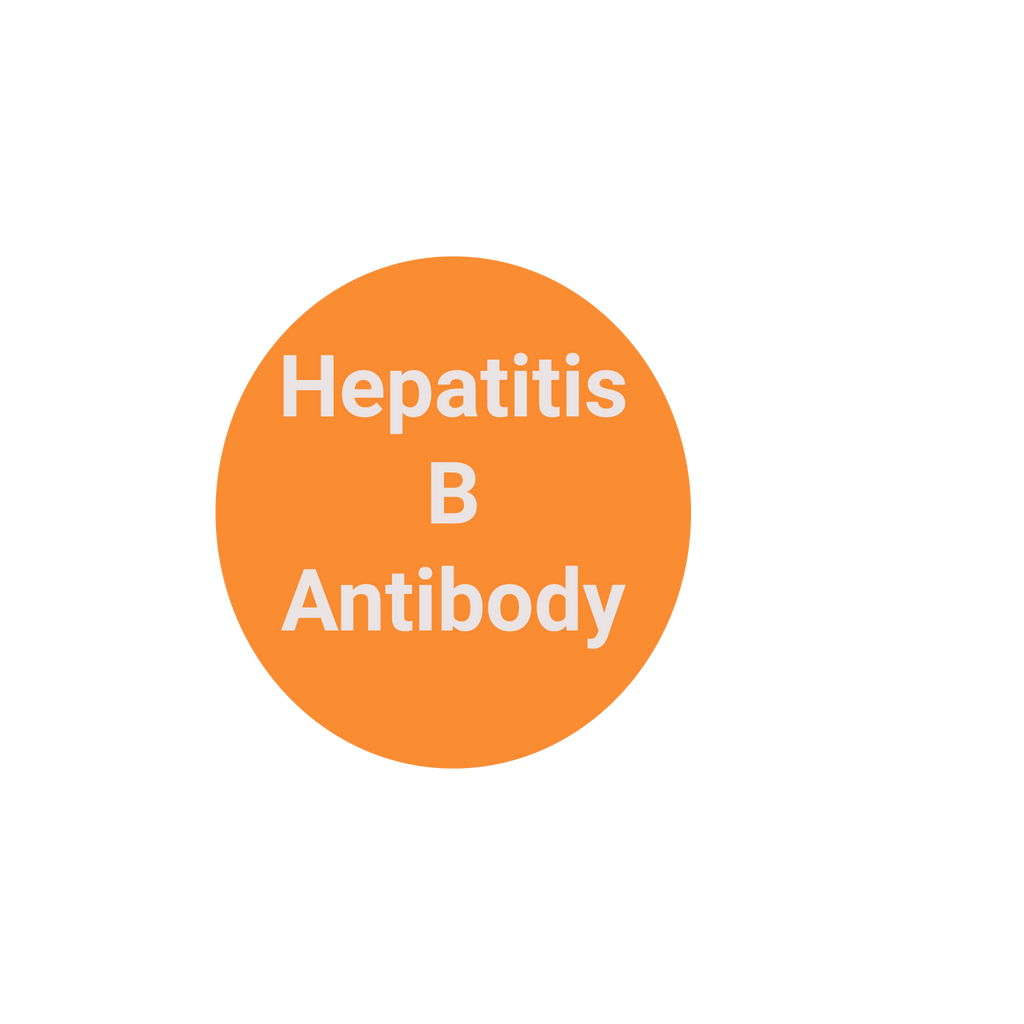 Hep B Titer- (Hep B Surface, antibody) Quantitative
$ 38.88
Hep B Titer Test required by most schools and employers. 
Hepatitis B surface antibody (anti-HBs) level can be measured to determine if vaccination is needed. Following a vaccination regimen, anti-HBs can be measured to determine if protective immunity has been achieved.
This assay is used to determine immune status for Hepatitis B.  
Also know as Hep B IGG titer (Quantitative results)

Hepatitis B Surface Antibody (HBsAb or anti-HBs): The "surface antibody" is formed in response to the hepatitis B virus. Your body can make this antibody if you have been vaccinated, or if you have recovered from a hepatitis B infection. If this test is positive, then your immune system has successfully developed a protective antibody against the hepatitis B virus. This will provide long-term protection against future hepatitis B infection. Someone who is surface antibody positive is not infected, and cannot pass the virus on to others.
This is a Quantitative test required by many schools and medical programs. Levels of anti-HBs will be provided. 
Want to know more about the Hep B Virus.
After placing an order, you will receive a doctor approved lab order by email usually within minutes. The emailed Lab Requisition will allow you to go to a local patient collection site to get tested. You will not have to pay any additional lab, collection or doctor's fees.  Most test will normally report within 48-72 hours by secure email. List of collections site can be found using our Lab Locator Tool. You do not have to pick a specific location.  If you have any questions please call our offices at 1-844-455-6355 or chat online with a member of our Care Team. 
Customer Reviews
08/27/2023
Anonymous

United States
I recommend this product
Fast, Great Service
It was easy to find the suit # and as soon as I checked in I got lucky and got passed through right away even before my appointment time.
08/13/2023
Suzy G.

United States
I recommend this product
Awesome and easy
Loved it. Excellent communication, super simple, & quick! Will definitely use again and recommend to everyone!!
08/04/2023
Anonymous

United States
I recommend this product
Surprisingly easy
It was fantastic, Labreqs made it easy to order a titer I needed at an affordable price. Only issues were some information that was wrong but when I went in it was easy to correct
08/03/2023
Elise B.

United States
I recommend this product
Hepatitis B Titer (for school)
Amazing, stress free, and surprisingly fast and affordable experience. This was the correct test that I needed for school as it was quantitative, not qualitative. The lab I went to collected the blood within 15 mins, and I got my results the next day. If that's your worry, they've got you covered here.
07/27/2023
Anonymous

United States
I recommend this product
RAPID RESPONSE
Extremely FAST! Just a little pricey