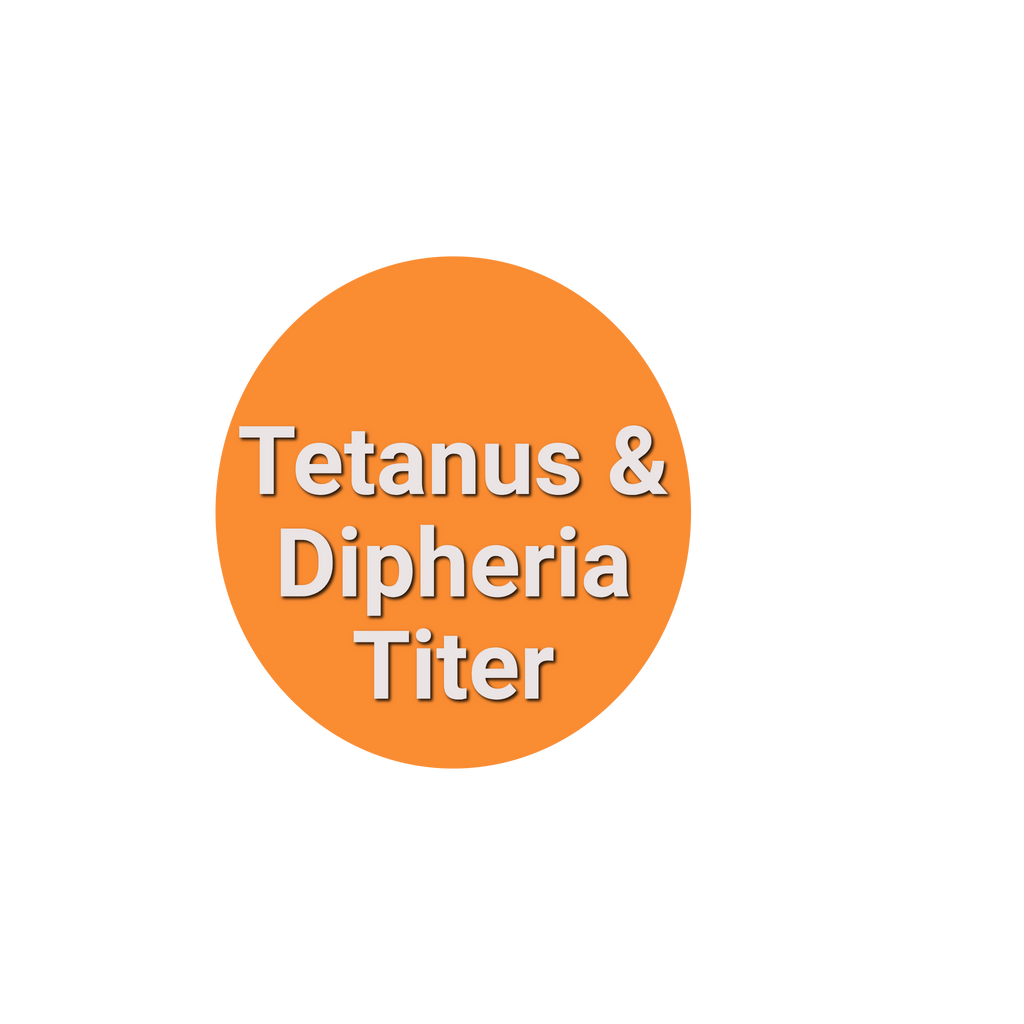 Tetanus and Dipheria Titer - Tetanus/Dipheria Antibody Profile
$ 129.00
This panel is used to verify a person's immune status to Tetanus and Diphtheria.  Tetanus and Diphtheria are bacterial infections which can be fatal if not properly treated.  Vaccinations for Tetanus and Diphtheria typically require boosters every 10 years to maintain immunity.
Titer testing is recommended for anyone who wishes to verify the status of their immunity, especially people who believe they are at high risk for infection.
Turnaround time for these tests is typically 2-3 business days.
Quantitative Titer Test Results

.    All test will have values and reference ranges which is required by most schools and hospitals when applicable.
Pricing different at Labcorp and Quest location.  Scroll down option above. 
After placing an order, you will receive a doctor approved lab order by email usually within 20-30 minutes. The emailed Lab Requisition will allow you to go to a local patient collection site to get tested. You will not have to pay any additional lab, collection or doctor's fees.  Most test will normally report within 48-72 hours by secure email. List of collections site can be found using our Lab Locator Tool. If you have any questions please call our offices at 1-844-455-6355 or chat online with a member of our Care Team.