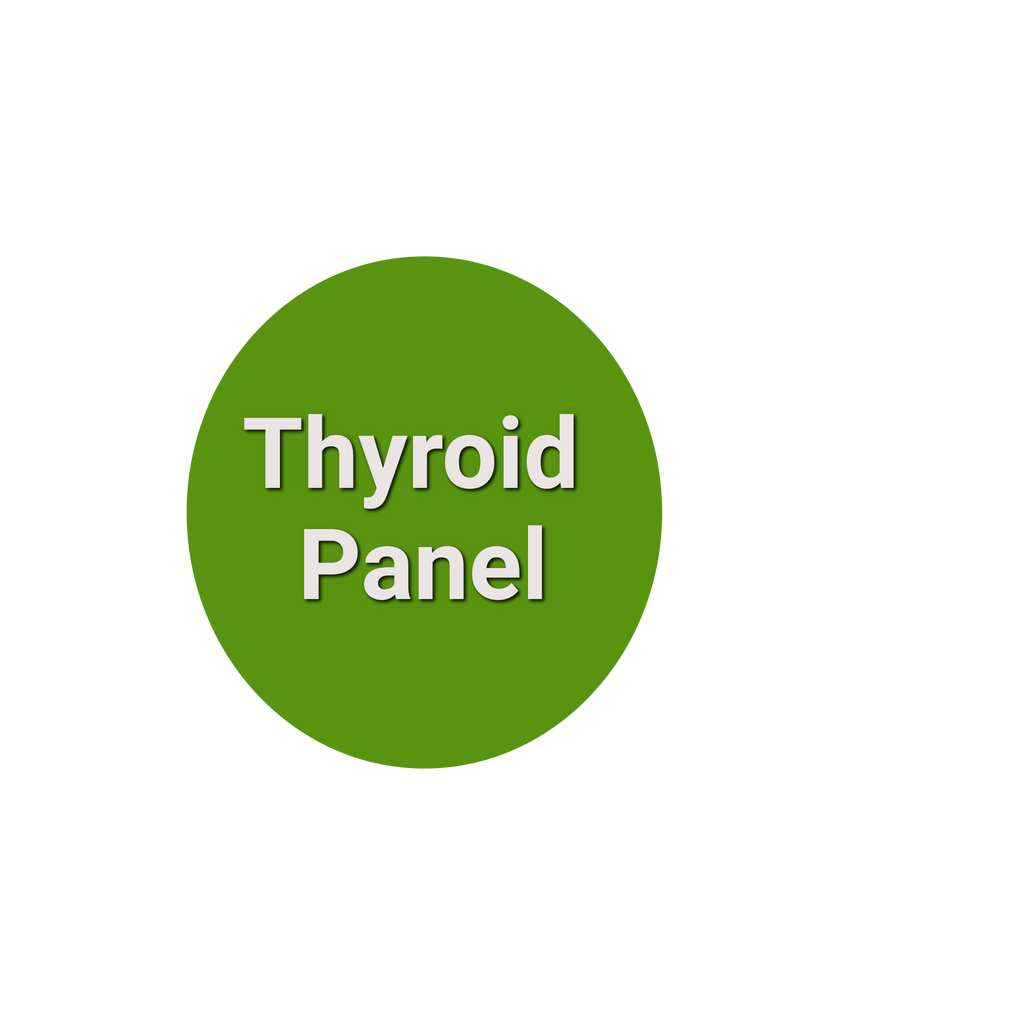 Thyroid Panel Test
$ 159.99
TSH - TSH test measures the amount of thyroid stimulating hormone (TSH) in your blood. TSH is produced by the pituitary gland. It tells the thyroid gland to make and release thyroid hormones into the blood.
T3 Free - 

Triiodothyronine (T3) is a thyroid hormone. It plays an important role in the body's control of metabolism.

T4 Total - Monitoring treatment with synthetic hormones (synthetic triiodothyronine will cause a low total thyroxine: T4) Monitoring treatment of hyperthyroidism with thiouracil and other antithyroid drugs
Total T4 levels offer a good index of thyroid function when the thyroid-binding globulin is normal and nonthyroidal illness is not present.
T4 Free - Free thyroxine (free T4) tests are used to help evaluate thyroid function and diagnose thyroid diseases, including hyperthyroidism and hypothyroidism, usually after discovering that the thyroid stimulating hormone (TSH) level is abnormal..
Non -Fasting Panel- It's not recommended that you have no food or liquids, other than water, for at least 8 hours prior to test.  Please drink plenty water to prevent dehydration. 
After placing an order, you will receive a doctor approved lab order by email usually within 20-30 minutes. The emailed Lab Requisition will allow you to go to a local patient collection site to get tested. You will not have to pay any additional lab, collection or doctor's fees.  Most test will normally report within 48-72 hours by secure email. List of collections site can be found using our Lab Locator Tool. If you have any questions please call our offices at 1-844-455-6355 or chat online with a member of our Care Team. 
data-product-sku="thyroid-panel-test" data-product-type="Hormone">